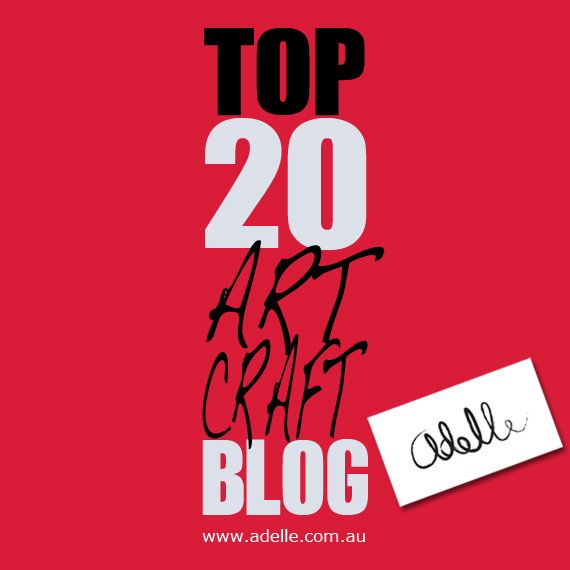 Everyone loves a good top something list! And we all love them even more when WE can actually be a part of the list! Here's your chance!
Every Monday, for the next 10 weeks, I'll be putting up a poll for you guys to vote on your favourite art & craft blog. Each week there will be 5 nominees which you can vote for and at the end of the week (Sunday) the top 2 blogs with the most votes will go into my top 20 art craft blog list!
A final poll will determine the order of the top 20.
As a member of the exclusive top 20 list you'll have a permanent link on my site and receive a special badge to put up on your blog! The number one blog will of course, receive a special #1 top 20 badge.
If you have an art and/or craft blog here's what you need to do to be a part of the fun! The 5 nominees each week will be selected by me from submissions during the week. So all you need to do is leave a comment with a link to your blog. I'll visit each one and have a poll up with the 5 nominees by next Monday. It could be you!
So, what's your blog?
We want to discover as many new blogs as we can, so be sure to spread the word by blogging, facebooking and tweeting!