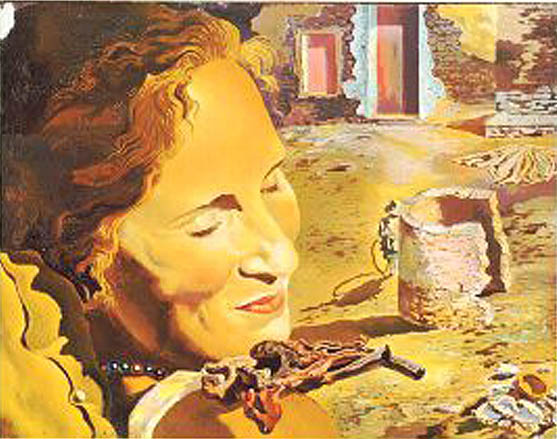 I was lucky enough to go to a Salvador Dali teacher briefing at The National Gallery of Victoria tonight, in light of the Dali – Liquid Desire retrospective which is coming to the NGV in June. The painting above is of his wife of 52 years, Gala. But how about this; these are the dimensions of this artwork – 6 x 8cm!!! It was painted with a 3 hair paint brush!!
He thought that if he liked chops and he liked his wife, why couldn't he paint them together?
What a freakish genius of a man he was.