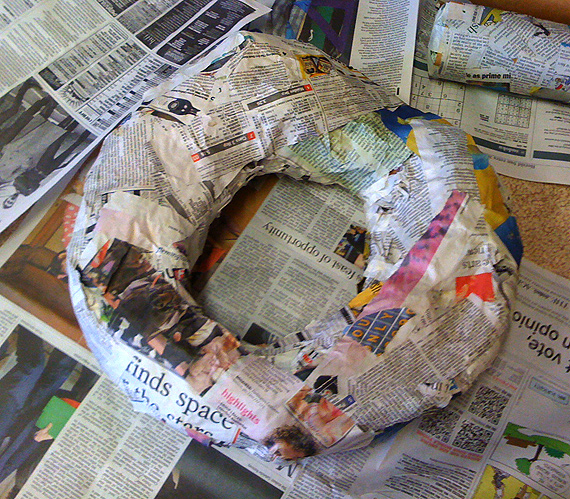 I thought for our unit on Sculpture this semester, instead of making another 40 hats, this time we would make GIANT FOOD!! Our theme for the Showcase Exhibition of student artwork, we have at school every year, has a Mad Hatter's Tea Party theme, and what's more appropriate than GIANT food? (well, I thought it would be fun anyway!)
And it is proving to be LOTS of fun! After our initial difficulties with making our structures, and some icy poles which had to be reduced in size (yes, I did say GIANT, but it really was ridiculous), we are well on our way to making the tastiest sculptures ever!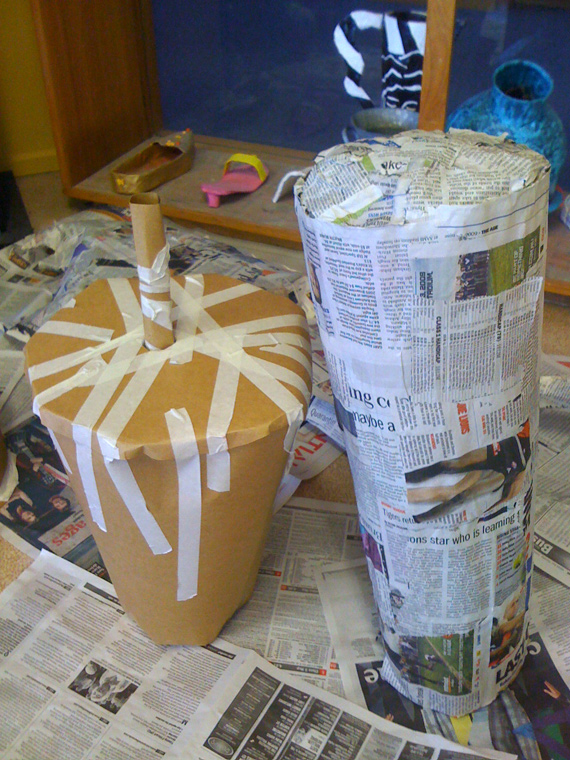 In case you're wondering, the cylinder on the right in the above picture is a GIANT Sushi roll.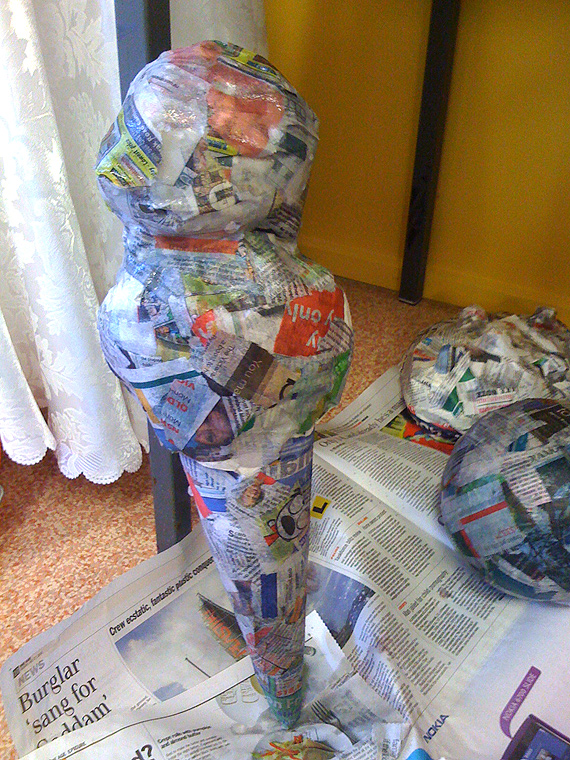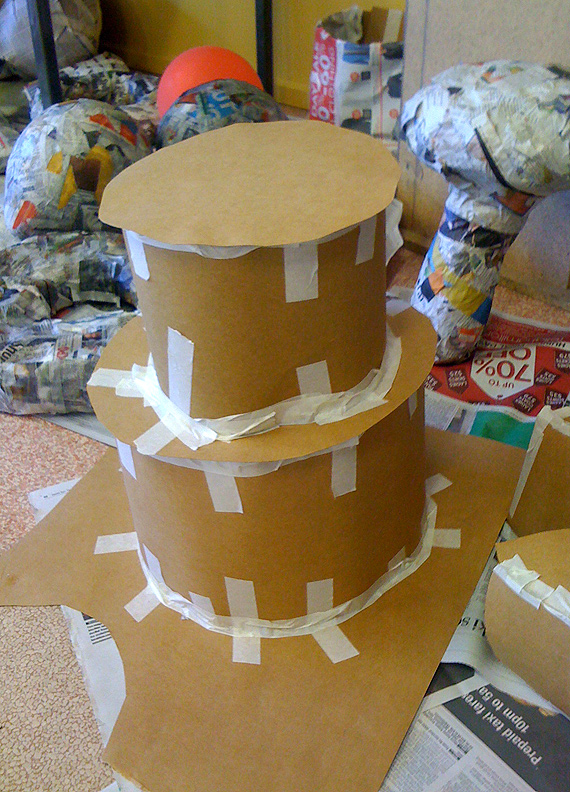 And last but not least, the giant wedding cake (which actually, is fairly true to scale of some cakes). One of my best friends is getting married next year – perhaps I'll suggest  she have a papier mache wedding cake as opposed to the boring old sponge!
As always, I'll keep you up to date on the progress of these enormous culinary delights!