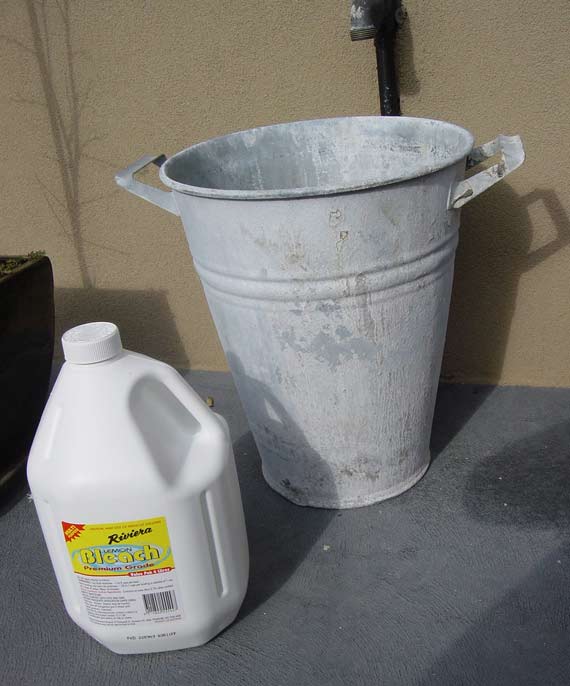 I began with a bucket and a big bottle of bleach. I started by bunching up my jeans in parts and securing each section with elastic bands (kind of like a tie die t shirt but not so circular) and tipping straight bleach over them. STOP! Go back! Don't do that! They ended up blotchy and looked like they had a disease! Dismal failure. But here's what I learnt.
To get the jeans evenly light, dilute the bleach in a bucket with water. I used about 1 part bleach to 2 parts water. I had to bleach and re bleach and re bleach to get the blotches out due to my first mistake.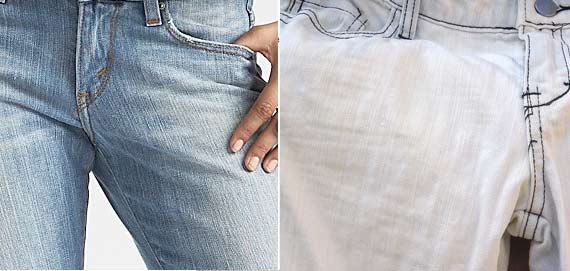 As I do with all my projects, I jump straight in and of course, I forgot to take a before picture of my jeans before I bleached the life out of them!! Consequently, the before picture you see above on the left is off the net, but my original jeans were exactly the same colour.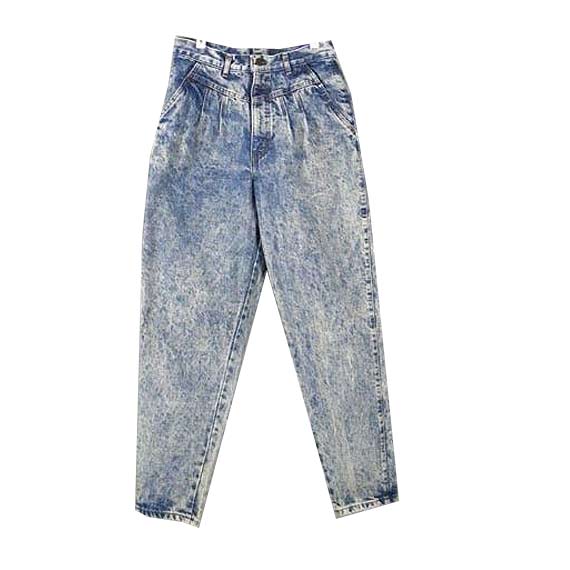 The picture above is how I wanted my jeans to look – MINUS the clown 'jean cut' of course.
I think the best 'homemade' technique would be to get a rock, wet it with bleach and scrape the rock all over the jeans, adding bleach as you go. A tooth brush could work as well.. or scrunched up auminium foil could be even better..
Eh. I'll wear them as is. I WILL attempt acid wash again one day soon. Mark my words…