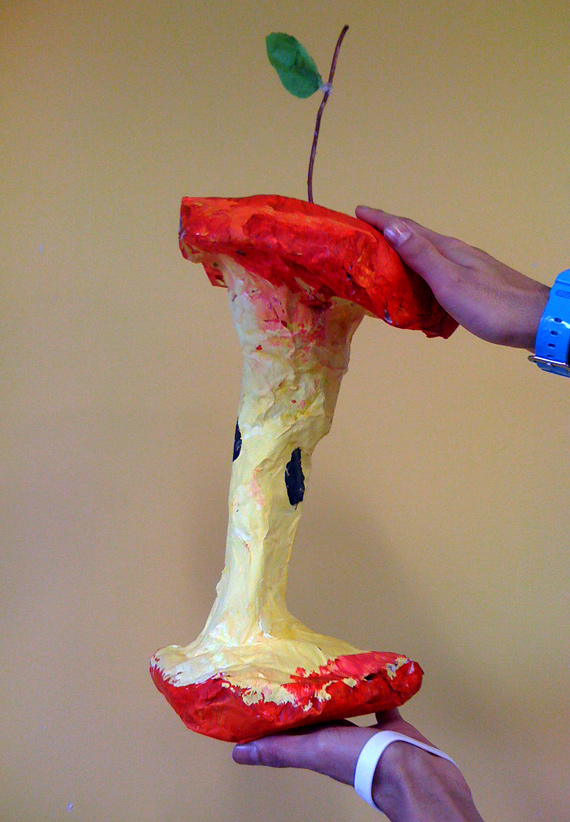 Ok, so the giant food sculptures we started making a few weeks ago are (almost) finished! Here are some of the ones who finished yesterday. Aren't they scrumdidlyumptious?!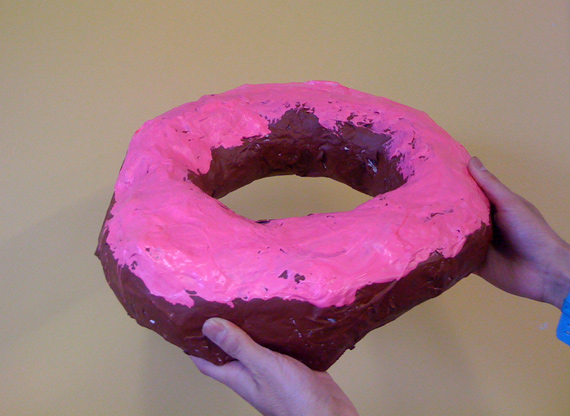 This donut needs sprinkles I feel..
Sushi Roll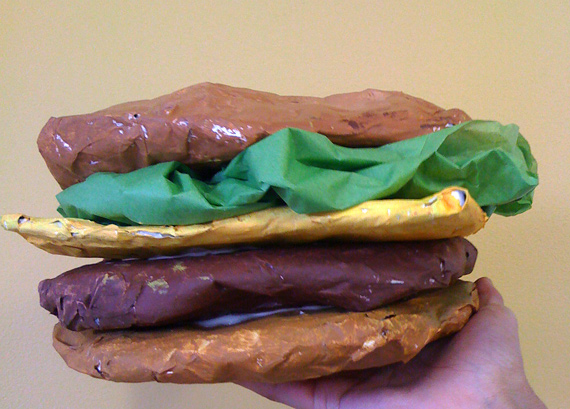 Tomato-less Hamburger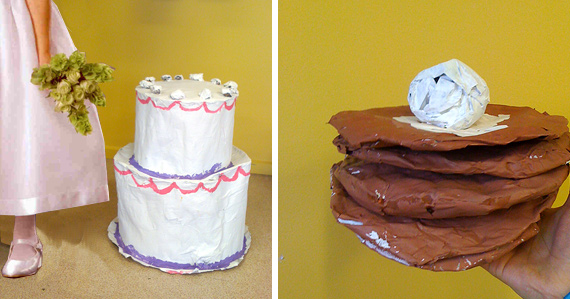 Sweets for all!
Have a look at my last post on the giant food sculptures, to see how we started off! I'm pretty happy with the end results. There is still another class yet to come. It's all so very exciting when artworks come to life..